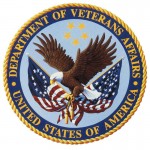 It's safe to say that in Colorado Springs we have a lot more military and veteran home buyers than most places. A great majority of those buyers use VA loans to finance their purchases, but there are a lot of misconceptions out there that buyers and even their agents have. So, in an effort to help out our potential customers here's a short list of a few things a lot of buyers and agents don't know about VA loans.
You can pay off debt
You can pay off other debt – up to 4% of the purchase price – with your VA loan. This generally is easier when buying a new home because new home builders often offer incentives that can be used for this purpose. For example, a builder might offer a $10,000 incentive to military buyers. Rather than reducing the purchase price of the home, which will make a very small change in their mortgage payment, a buyer can apply that $10,000 towards paying off some of their other debt (Assuming the $10,000 is 4% or less of the purchase price of the home)
This can be done when purchasing a resale property as well – it's easiest to do so when using a negotiator experienced and knowledgeable in VA loans like our agents. Contact us to learn more.
You can put as little as $1 down
Most conventional loans require a down payment that is a percentage of the purchase price. Without a sufficient down payment lenders often require mortgage insurance that can cause a significant increase in your monthly payment. One of the benefits to having served your country is that VA loans have much less stringent rules regarding down payments for these particular loans.
You can use your VA loan entitlement multiple times
Bought a house using your VA loan, sold it, and looking for a new home? You can use your VA entitlement to finance the purchase of your new home as well. It's an eligibility that you have earned that you retain for the rest of your life.
You can use your entitlement multiple times, at the same time
Bought a house using your VA loan and looking for a new home, but haven't sold your old one yet? That's okay too. You can actually have two VA loans at the same time. Conditions apply of course:
You must have either lived in your first house for two years, or you must have a good reason for moving over 50 miles away (orders, for example)
The combined amount of the two loans can't be more than $417,000 (in Colorado Springs) UNLESS you put down 25% of the difference between $417,000 and how much you are over on the second home.
If you are disabled, your funding fee can be waived
VA loans generally have a funding fee that is added on to your mortgage. However, if you have a disability from the VA of 10% or more that fee is waived. According to the VA website, that fee does not have to be paid if you are one of the following:
A Veteran receiving VA compensation for a service-connected disability
A Veteran who would be entitled to receive compensation for a service-connected disability if you did not receive retirement or active duty pay
A surviving spouse of a Veteran who died in service or from a service-connected disability
Hopefully this has given you some insight and demystified the purchase process when VA loans are involved. Please contact us at (719)447-6443 if there's anything we can do to assist you in finding your next home.