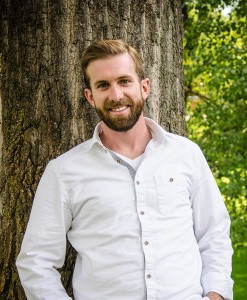 Chris Clonts – Associate Broker
Chris is a Realtor with a passion for anticipating client's needs and exceeding their expectations. With a background in new home construction, and hospitality, Chris brings a wealth of experience to The Agency. Whether buying a home, or looking to sell a home, Chris can help you get the most out of the experience.
After growing up in Austin, Texas, Chris graduated from Texas A&M before meeting his beautiful wife, Anna, a native Coloradan. Chris and Anna love living in downtown Colorado Springs where they are commonly seen cruising the streets on their vintage yellow 1973 Schwinn Twinn tandem bicycle.
Chris enjoys hiking, cycling, camping, skiing, traveling, and spending time with family. Before his career in Real Estate, Chris toured nationally as a musician, built timber frame mountain cabins, achieved notoriety as a semi-professional urban street cyclist, dove from most of the cliffs of Lago Atitlan, and aided dozens of little old ladies across busy streets.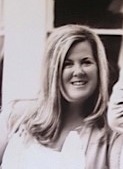 Glant Havenar – Associate Broker
Glant loves living, working, and playing in Colorful Colorado! She is a Residential Real Estate Broker with over ten years experience specializing in both military and first time home buyers. SHE LOVES meeting people from all over the world and showing them Colorado's magnificent homes and what our mountains have to offer. She has three children who are her greatest treasures.
She loves the smell of coffee (even though she never drinks it.) Early morning working and looking at our mountains is her favorite time of day. An early morning bike ride in the Colorado mountains or a perfect powder day simply can't be beat. The sound of a stream trickling by is music to her ears.
She adores watching her kids' swim meets, baseball games, and triathlons and is passionately loyal to my family, friends, and clients.
She's a perfectionist and tends to be a workaholic when it comes to projects that she is passionate about, which means sometimes she doesn't sleep as much as she should. Oh well, sleep is over rated!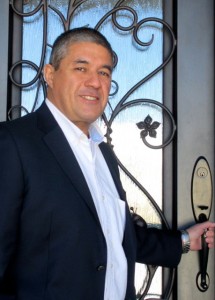 Carlos Gonzalez-Brito – Associate Broker
Carlos Gonzalez-Brito a native of Santiago, Chile, moved to the USA in 1979 to attend SUNNY College at Cortland, graduating with BSE in Physical Education. His love for skiing took him to Vail in 1988, where he worked as a Professional Ski Instructor at Beaver Creek Ski Resort. Soon his friendliness, excellent customer service & teaching skills brought him to the top. It was there in 1995 that he met Michele: a Colorado native, a ski instructor and a Real Estate Broker. They got married in 1996.
Carlos got into Real Estate with passion and dedication. His customer service skills and keen eye to find the right property for the right buyer helped him to become a top producer. A few years later their first son Nicholas was born and Ryan followed in 2001.
After a move to Crested Butte in 2006 the family moved to Colorado Springs in 2010. They miss living in the mountains, but at the same time along with their 4 Black Labs really enjoy Colorado Springs.
Rob Thompson – Associate Broker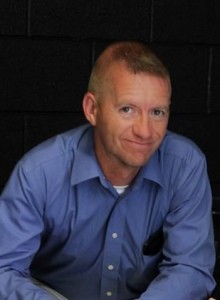 Rob is an Associate Broker with The Agency; he has 18 years of experience leading, teaching and advocating for "his peoples."  (And, he'd tell you, any one in need is one of his people.)  Rob spent the last several years teaching leadership, ethics and perspective.
Rob has a Masters in Business Adminstration (MBA) and a special interest in consumer advocacy and distressed sales. Long term, Rob wants to go to law school.
Personally, Rob enjoys running, Krav Maga, experiential learning and is an avid reader. Most importantly, he's a father and husband whose family means everything to him.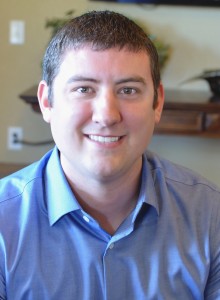 Drew Collins – Associate Broker
Drew is a Real Estate Agent with a background in new home sales. He previously worked for Challenger Homes in both Fountain and Falcon communities. Drew is currently looking to represent buyers, sellers and builders with an interest in commercial real estate down the road.
Graduating from UCCS with undergraduate degree in finance May 2011, he is a native to Colorado that married his best friend and  high school sweetheart in July of 2010. They have 2 dachshunds, a german short haired pointer and a cat.
Drew is an avid mountain biker and loves to camp and take full advantage of everything Colorado has to offer. He's interested in reggae roots (i.e. slightly stoopid, irration, and 311) and loves concerts at red rocks. He has experience in bar tending and brewing beer and is always open to try new IPA's and stouts – he loves microbrews and tasting rooms. Drew is very excited to be working with his father in the business and eager to learn the resale business as he progresses!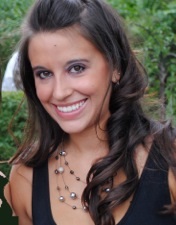 Alyssa Marks – Office Assistant
Alyssa graduated from the Art Institute of Colorado with Bachelors in Interior Design. Helping people achieve harmony and luxury in their home is a passion of hers. She continues to pursue her passion by helping others find the perfect broker to get them into a dream home. As the office assistant at the Agency she is committed to providing you with a friendly, welcoming, and a comprehensive service to help meet your needs.
In addition to being an office assistant Alyssa is a full time dance teacher and loves working with kids. Her goal is to inspire them to still pursue an active and creative lifestyle through the art of dance. Alyssa is married to her high school sweetheart. They love adventure and enjoy the great outdoors of Colorado. Skydiving, rafting and soon to be bungee jumping are just a few things Alyssa and Cassidy enjoy. They have two adorable black pugs that are more like children, and two cats. Alyssa is excited and honored to be part of her stepfathers business and hopes to learn more about the real estate business through Paul for years to come!
Brittany Donner – Assistant
Brittany really enjoys being Rob Thompson's Administrative Assistant. She has been married for 4 years to her husband, who was active duty military before being injured. They have a boxer, and she is originally from upstate NY.
She has an Associate's degree in early childhood education and Human service management. Currently she is attending school for her Bachelor's in Child and Family Services. She enjoys helping people, spending time with her family and friends and just having fun in general.