Paul Collins — Owner and Employing Broker 

Paul is a proud native resident of Colorado Springs. With over 25 years of sales experience, Paul has established himself as a professional sales consultant who provides excellent customer service to the hundreds of clients he has served.  Paul is an effective communicator who has the unique ability to listen and understand the needs and wants of his clients along with prompt follow through to make the transaction successful.
Paul and Shanna are married, parents to five young adult children, and are pack leaders of 2 dogs and 2 cats. They are committed to their family, friends, and clients. Paul loves the Broncos, the outdoors, and working on home improvement projects.
Office: (719) 447-4663
Mobile: (719) 210-5967
Email: Paul@theagencycolorado.com
Shanna Collins — Owner and Officer Manager
Shanna has been in the Customer Service industry for over 14 years. Prior to working as Office Manager at The Agency Shanna worked as a business service associate and work comp underwriter for Travelers Insurance and a Homeowners Insurance specialist at USAA.
Shanna enjoys spending time with her husband Paul, their 5 grown children, and 2 dogs. Her hobbies include hiking, reading, exercising, gardening and home improvement projects.
As office manager Shanna is committed to stream lining communications for a stress free transaction, whether buying or selling your home.
Office: (719) 447-4663
Mobile: (719) 338-8919
Email: shanna@theagencycolorado.com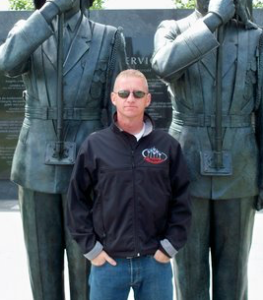 Rob Thompson — Associate Broker, Social Media Manager for The Agency
Rob is an Associate Broker with The Agency. Licensed for over three years as an agent, Rob is a 2015 and 2016 Peak Producer (top 10% of agents locally). He is retired from the United States Air Force, and has 20 years of prior experience leading, teaching and advocating for "his peoples."  (And, he'd tell you, any one in need is one of his people.)  Rob also spent four years years teaching leadership, ethics and perspective at a top tier college. Rob has a Masters in Business Adminstration (MBA) and a special interest in consumer advocacy and distressed sales. Long term, Rob wants to go to law school.
Personally, Rob enjoys running, Krav Maga, experiential learning and is an avid reader. Most importantly, he's a father and husband whose family means everything to him.
Office: (719) 447-4663
Mobile: (719) 440-6626 
Email: rob@thehousingnetwork.com
Drew Collins — Associate Broker 
Drew is a Real Estate Agent with a background in new home sales. He previously worked for Challenger Homes in both Fountain and Falcon communities. Drew is currently looking to represent buyers, sellers and builders with an interest in commercial real estate down the road.
Graduating from UCCS with undergraduate degree in finance May 2011, he is a native to Colorado that married his best friend and  high school sweetheart in July of 2010. They have 2 dachshunds, a german short haired pointer and a cat.
Drew is an avid mountain biker and loves to camp and take full advantage of everything Colorado has to offer. He's interested in reggae roots (i.e. slightly stoopid, irration, and 311) and loves concerts at red rocks. He has experience in bar tending and brewing beer and is always open to try new IPA's and stouts – he loves microbrews and tasting rooms. Drew is very excited to be working with his father in the business and eager to learn the resale business as he progresses. 
Office: (719) 447-4663
Mobile: (719) 640-8868
Email: Drew.Collins@theagencycolorado.com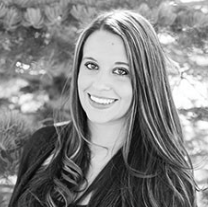 Alyssa Marks — Associate Broker
Alyssa graduated from the Art Institute of Colorado with Bachelors in Interior Design. Helping people achieve harmony and luxury in their home is a passion of hers. She continues to pursue her passion by helping others navigate the Real Estate market. As an associate broker at the Agency she is committed to providing you with a friendly, welcoming, and a comprehensive service to help meet your needs.
In addition to being an agent Alyssa is a dance teacher and loves working with kids. Her goal is to inspire them to still pursue an active and creative lifestyle through the art of dance. Alyssa is married to her high school sweetheart. They love adventure and enjoy the great outdoors of Colorado. Skydiving, rafting and soon to be bungee jumping are just a few things Alyssa and Cassidy enjoy. They have two adorable black pugs that are more like children, and two cats. Alyssa is excited and honored to be part of her stepfathers business and hopes to provide you all with an amazing service for years to come!
Office: (719) 447-4663
Mobile: (719) 360-2770
Email: Alyssa.Marks@theagencycolorado.com
Whitney Elliott — Associate Broker 
A Louisiana native, Whitney spent 13 years as a military spouse traveling the world with her husband. Together they were stationed in Louisiana, Italy, Alaska, and North Dakota. After too many long winters, they decided to retire to beautiful Colorado Springs. Whitney is a mother to two energetic young daughters who keep her on her toes. She is passionate about Portrait Photography and spent the last 5 years learning everything she could about the art and honing her skills.
With over 6 years in the customer service field, she believes providing exceptional customer service is the hallmark of a great business. She is excited and grateful to get to launch her real estate career at The Agency. 
Caroline Woods — Associate Broker