We mentioned last week that we had some big news to announce and that we would do so soon. Well, soon has arrived!
Thanks where due
First we'd like to thank our customers, agents, neighbors, and the Colorado Springs real estate community for making our first couple months a lot more work than we expected – because we've been so busy! It's been in many ways a culmination of lifelong dreams for both Paul and Angela to be in the position they – and the rest of us – are in today.
New name, same service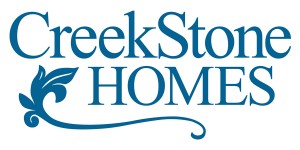 Second, we're announcing with a little more detail what we sort of announced on Saturday. We are back in Cuchares Ranch. Cuchares is neighborhood that, before we arrived a couple years ago, had about four homes in it. There are now around two hundred, the product of several years of hard work and community-building.
The Agency will be representing two Colorado Springs homebuilders in Cuchares: Premier Homes and Creekstone Homes. Our affiliation with these two builders should truly give us the flexibility and variety to offer our customers exactly what it is they're looking for in a new home.
You can find us in the Premier model off of Horizon View and Drennen just east of Marksheffel at 3608 Wild Daisy. We already have several homes in inventory waiting for their buyers, so come on over and see what we have to offer!
We're also going to be selling Creekstone Homes in Spring Creek, just off Circle and only minutes from downtown. Our model in Spring Creek is located at 2402 Ellingwood Dr. Colorado Springs, CO 80910.
The Agency expands
Finally, we're announcing four new additions to our team, all talented real estate professionals who will help us achieve new things in our industry. They'll probably teach us as much or more than we teach them. If you're by the office at 104 North Tejon Street, swing by and you might see them in action!
The Agency welcomes Rob Thompson, Susan Koutantos, Justin Pollet, and Drew Collins!