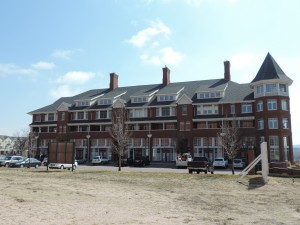 We've only been in our current place since New Year's Day. It seems like it's been a lot longer, but a wonderful opportunity has come our way that we can't turn down.
On May first we'll be hanging our sign at 201 E. Las Animas, Suite 107. You can find us at the corner of Nevada and Las Animas in the Poets Lofts (pictured.)
On an unrelated note, there are two additional lofts for sale in that building if you want to be next door to us. And really, why wouldn't you?
It'll be nice not having to pay for parking, and we hope that it'll be more convenient for our customers as well. Still, we'll miss having The Famous and P. B. & Jellies across the street.